Where would small businesses be without hosted services? They let you do everything from store files to hold meetings, without adding costly infrastructure. In most cases you can take advantage of these services without spending a cent thanks to generous free entry-level plans.
But while these unpaid options are understandably attractive, there are times it makes sense to pony up for a more premium offering. We took a look at several hosted services small businesses commonly use to determine which are worth paying for and when.
Domain name
If there's one thing you must drop some cash on, it's a custom domain name for your website, complete with an attached email address. This doesn't have to cost a lot—a domain name from GoDaddy can be purchased for around $10 per year, which is hardly a budget-breaking expense.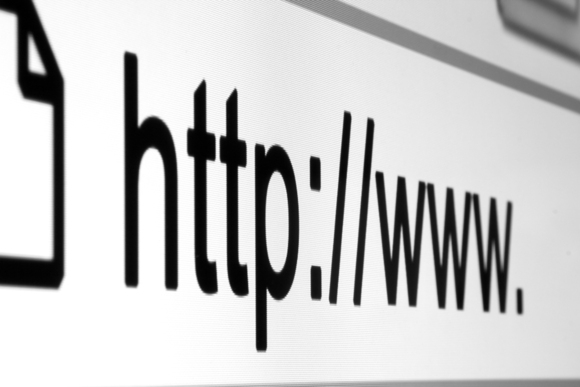 "A well-chosen, custom domain makes you look more established and larger than if you use a gmail.com email address, since anyone can get one of those in 30 seconds for free," says Joshua Steimle, CEO of Utah-based SEO company MWI. "It's one thing that says, 'I'm established, I'm trustworthy, and you can do business with me without worrying that I'll disappear tomorrow.'" In other words, having a custom domain name will make you look like a legitimate company—even if you just created the company two days ago. Needless to say, the more established your company is, the more crucial it is to have a custom domain name and corresponding email address for each of your employees.
Conrad O'Connell, a digital analyst at Interactivity Marketing, says the only exception to this rule might be if you're a sole proprietor, and it's clear you plan to stay that way. "If it's clear [to others] that [they're] dealing with a one-person consultant, you might be able to have a free Gmail address without losing legitimacy," O'Connell says. "But when you're presenting yourself as a company, there's a different expectation of 'branding.'"
Web hosting
GoDaddy is fine for locking down custom domain names, but don't be tempted by its cheaply bundled Web hosting packages. "The smart business owner should go with a high-quality Web hosting service, rather than trying to save money with GoDaddy," says Andrew Schrage, founder and CEO of Money Crashers. "Paid Web hosting services offer a higher quality product and better customer support." This is especially important when it comes to the host's uptime, since paid services typically offer a refund if their server—and, subsequently, your business website—goes down.
Choosing a Web host can be a daunting task, especially if you're doing it for the first time. Generally speaking, you should look for a host with a minimum uptime of 99.5 percent or higher that offers 24/7 technical support. For more info on how to choose a Web host, check out our guide on picking the right Web host for your small business .
Email
So you've got your custom domain name, and the personalized email address that comes with it. You now have a couple of options for actually using your email: You can use the host server (which probably offers limited features and not enough storage), you can route your emails through a free hosted email account such as Gmail, or you can pay for a more robust business email option such as Google Apps for Business or Microsoft Office 365.
The first two options are free, while the second two are paid —  Google Apps for Business and Microsoft Office 365 both cost approximately $60 per year per user, which is a reasonable price for a small business. Both of these services offer extra email features to give businesses a boost, including better IMAP support (so you can download and use an offline email client, such as Outlook, to monitor your inbox), support for custom email addresses, and extra cloud storage space for your messages. They also include including collaboration tools that that integrate with email.
But you don't need to pay for these services right away. According to Eric Schlissel, CEO of LA-based managed IT services firm GeekTek, paying for an IMAP email service too soon—before your company has had a chance to grow—can present problems later on. "Don't pay for email until you have a few employees and you need the features paid email offers, such as shared calendars and collaboration tools," Schlissel says. "If you lock yourself into an IMAP email service early, and your company grows quickly, it can be difficult to transition over to a service such as Office 365 or Exchange."
Cloud storage
Cloud storage needs vary widely, depending on the type of business. Media-heavy businesses, such as wedding photographers, likely need a lot of space, while Silicon Valley start-ups might be more concerned with extra security and encrypted files. So whether you choose Dropbox, SkyDrive, Google Docs or another alternative cloud storage service is up to you. But should you pay for it?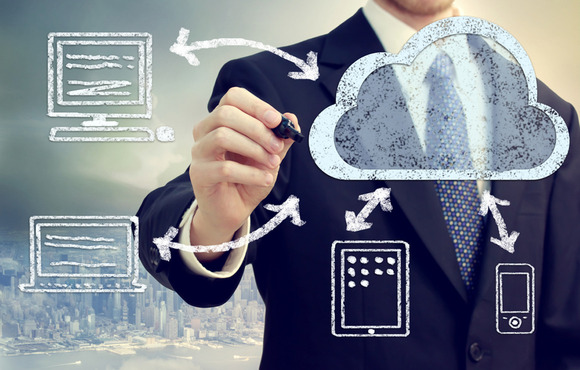 Again, it depends. Schlissel cautions small business owners to take a good, hard look at their needs and to not be easily wooed by the business packages that cloud service providers such as Dropbox offer. "Do you need the extra space, or the extra features?" Schlissel asks. "If you need it today, or tomorrow, or in the next couple of months, pay for it. If you think you might need it in the next two years, hold off. Cloud providers, especially, are prone to upselling small businesses, so beware and be realistic about what you need right now."
The "business" plans for cloud services typically offer additional collaboration tools, such as shared folders, but the "personal" plans usually also offer these features. Dropbox, for example, lets you share folders with multiple users, while Google Drive allows you to share documents, spreadsheets, drawings, and presentations with up to 200 people (up to 50 people can collaborate on a document at the same time). If you're looking for high storage capacity, Copy offers 20GB of free space, plus an additional 5GB for each referral. If security's your main concern, SpiderOak and Wuala offer extra file encryption.
"Definitely look to the cloud first," Schlissel advises. "Don't over-invest in infrastructure and hardware—there are so many inexpensive cloud service providers out there."
Conference calls
One thing no small business should ever pay for is conference calls. There are several free conference calling services, all of which are a snap to set up and use. The only real issue is they don't provide toll-free numbers for participants, so clients may have to pay long-distance charges. But this is a minor problem, and nobody will judge you for using a free conference calling service, Schlissel says.
FreeConferenceCalling.com is easy to remember and fairly robust. The service supports up to 1000 participants on calls up to six hours long. It's particularly appealing because it supports VoIP callers (such as those using Google Voice), and it allows the host to record the call, view current call stats (such as number of participants), and manage callers via an online portal. If you prefer Web conferencing, Google Hangouts allows you to host virtual meetings with 10 participants (15 if you activate Google+ premium features, which are currently free through the end of 2013).
When to start paying
When you start pushing up against the limits of a free service—if you're using 98 percent of your Dropbox folder, or your staff is growing—that's when you should start paying for extra features. Just be careful not to fall into the trap of over-paying for services you don't need.
"It's easy to get caught up in the excitement and think you need to spend money on services because other businesses are spending money on those services," Schlissel says. "But take it one step at a time, and only pay for features you really need. And remember, the best paid services are the ones that make your business look established and professional."
Ref: PC World