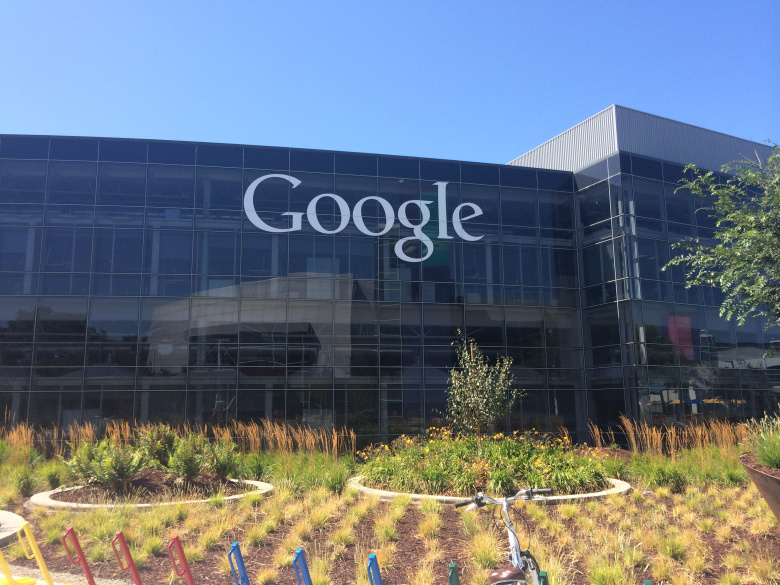 Google executives seem to keep leaving for companies based in China.
Last August Hugo Barra left his post at Google as vice president of Android to become VP of cell phone maker Xiaomi Global. In May Baidu snatched up Deep learning guru Andrew Ng, who was leading Google's Brain project. And last week Alibaba nabbed Jane Penner, who was heading up Google's Investor Relations department. That's three employees in a year to leave Google for China's growing tech sector.
So why did these Googlers leave the pack? There was rumor that Barra might have left because Google founder Sergey Brin had taken up with the project manager's former flame. But Barra said his move to Xiaomi was a long time in the making.
"To me, right away, it was a once-in-a-lifetime opportunity, truly a dream job, this idea of building a global company which could be as significant as Google, from the ground up," Barra told AllthingsD.
Still, chances are it wasn't just professional aspirations that inspired Barra's move. There's tremendous financial opportunity in signing on with Chinese tech giants — as well as opportunities for creative freedom and the chance to create new global brands.
Let's look at each of these reasons.
Money
"You have to remember, large China tech firms have a huge premium from Wall Street banks when gearing for IPO in the U.S.," said Jeffrey Paine, founder of Golden Gate Ventures, a Singapore-based venture capital firm looking to invest in the "Silicon Valley of the East."
Increased funding from Wall Street means fat salary and stock options for prospective employees — especially high-profile ones. According to Paine, compensation and stock options at some of China's massive tech companies are pretty generous.
Wall Street is interested in Chinese tech for two reasons. First, China has an incredibly large population of 1.35 billion people with a large upper middle class, meaning there's a huge potential for profit there.
Just look at Baidu for example. The Chinese search engine company, considered the Google of China, captures 63 percent of the market in China. Though the company isn't as profitable as Google, with a mere $1.9 billion in revenue compared with Google's $15.96 billion, it is growing rapidly. Baidu's most recent earnings report revealed a 58.5 percent growth in revenue; Google only grew 22 percent last quarter.
The same can be said for Xiaomi, which just saw a 240 percent increase in sales year over year in its second quarter, according to a study from Canalys. That growth allowed the company to capture 14 percent of China's mobile market, unseating Samsung as the largest mobile phone vendor in the region.
World domination
With such rapid growth and investment, there's enormous potential for many of these tech companies to expand their reach into other countries, becoming not just Chinese brands but global ones.
The potential for growth in U.S. and foreign markets is especially enticing to Wall Streeters, and the security of knowing that these companies can capitalize on China's growing marketplace is reassuring. In that way, investing in Chinese tech is a win-win.
Already Baidu, China's most popular search engine, has expanded to Thailand, Egypt, and most recently, Brazil. Xaomi and Alibaba have yet to grow internationally, but both companies have plans to expand.
Expansion into the U.S. economy is notoriously difficult. However, it may be easier to grow in the U.S. than in China, where the Chinese government is increasingly restricting foreign companies. So far this week, Chinese officials removed U.S. based anti-virus software maker Symantec from its list of approved vendors for government purchases. And China continues to launch anti-trust investigations — Microsoft is currently being probed.
China's recent crackdown on outside companies has been partly fueled by U.S. spying practices. China has remained wary of foreign companies since former national security contractor Edward Snowden revealed the U.S. government's use of back doors in various Internet company software that allow it to collect information outside the U.S.
But expansion into the U.S. market by China-based companies don't see the same government restrictions. There is also more than one way to expand. Rather than just launch a product in the U.S., Alibaba is planning to make an initial public offering on the New York Stock Exchange after Labor Day in a move to make the company more global. With a possible IPO surpassing $16 million, it's certainly a good way to get Americans, investors and otherwise, interested.
Paine predicts that Xiaomi will also go public, but within a time frame of three to five years. As of yet, the company hasn't announced intentions to do so.
Creative freedom
There's also the possibility that some of these Googlers were just bored with their jobs.
"Google's business is still mostly search and selling ads," Ben Joffee, General Partner of hardware-focused venture fund HAXLR8R, told me via Skype.
"I talk with many Googlers, and it is rare to find someone excited working there now," he said. Of course, he's not talking about "rank and file developers," but upper management Googlers that travel for conferences.
"I thought the best place to advance the AI mission is at Baidu," Ng said in a recent interview withVentureBeat about his departure from Google. Be it resources, freedom to hire at will, bigger budget, or faster product iterations, Chinese companies may just offer a more exciting experience.
It's not impossible to imagine that Barra may have left Google to help a fast growing mobile company go global, nor is it unthinkable that Penner would want to join Alibaba ahead of what's being hailed as the world's largest IPO.
"It's kind of like joining Facebook prior to their IPO," said Paine: Great potential, lots of unknowns, and a challenge.
But for those that drink the Koolaid, the payoff could be immensely rewarding.
courtesy : Venture Beat