Satpara Lake (also called "Sadpara Lake") is natural lake situated about 9 kilometers (5.59 miles) north of Skardu (the capital of Baltistan), in Gilgit-Baltistan region of Pakistan. Situated at an altitude of 2,635 meters (8645 feet) the lake is reached after 20 minutes of jeep drive from Skardu.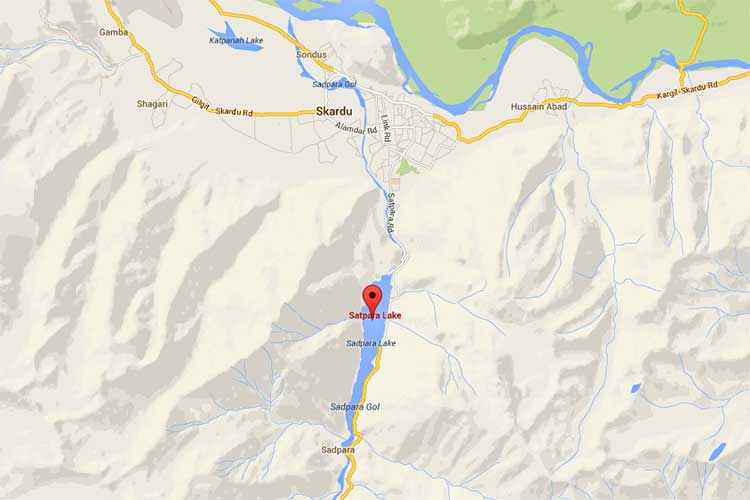 The lake is fed by Satpara Stream. It works as a key water supply source for the Skardu Town. It is spread over an area of 2.5 kilometers (1.55 miles). There is fairy-tale picturesque island in the center of lake. One can use a country boat to reach the island. A story about this lake is famous among local people that there is a gold mine in bottom of this lake. They believe that this is the reason why its water seems to be shining in the day time.
Satpara Lake with its marvelous and breath-taking beauty is considered one of the most charming lakes among tourists. The lake's crystal clear waters present a marvelous and picturesque view to visitors by mirroring the icy mountains; encircled around the lake. One can do fishing, motor boating and rowing at the lake. Fishing gear, row boats and motor boats can be hired from Satpara Lake Inn. Fishing gear is very cheap to hire although cost of fishing license is US $10 for one person.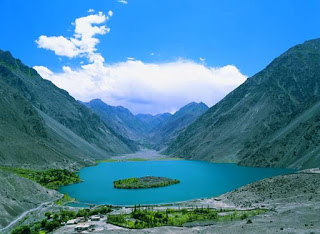 Satpara lake at Night: