It's Valentine's Day.
Your 'special someone' has made it quite clear they're expecting flowers. So you do the decent thing and pony up for a lovely bouquet to be delivered to them. As the day arrives, you start getting antsy. Have they delivered it yet? Maybe you should call the delivery people to find out.
"Have you delivered the flowers yet? My order number? Hold on…oh you need to call your driver to find out? Okay I'll wait."
This goes on for several hours.
Now think of the delivery driver. He's receiving calls every few minutes from the company, asking for real-time status updates that require them to pull to the side of the road and go through tons of paperwork.
This, also, goes on for several hours.
Such was the situation that faced husband and wife team Dason Goh and Fanny See, who were running a florist business full time.
"It was so bad that we nearly cut our phone lines. At the end of the day, while our sales shot through the roof, so did the number of unhappy customers and grumpy drivers, who we kept calling throughout the day! We were very confident of finding a mobile app monitoring solution to our problem, but to our surprise, we didn't find any." says Fanny.
"That's when Dason asked, why don't we build what we want?"
Detrack is born
Dason and Fanny founded Detrack in 2013, along with Dason's older brother Daniel Goh. The startup provides a simple app to track delivery vehicles and the delivery status of packages, all in real-time. It's an easy way for ecommerce and delivery companies to quickly introduce data management into their operations.
"We work with customers in 30 different countries around the world. We've managed to achieve all this with a team of five people, in less than two years, without ever having left Singapore," says Fanny. With around 500 active customers, 140 of which are paying, the startup's main challenge was not customer acquisition, but hiring.
"One of the biggest challenges we faced was finding the right people with the skills we need. We need a lot of technical people to do the work we do, so it's difficult to grow our team in Singapore."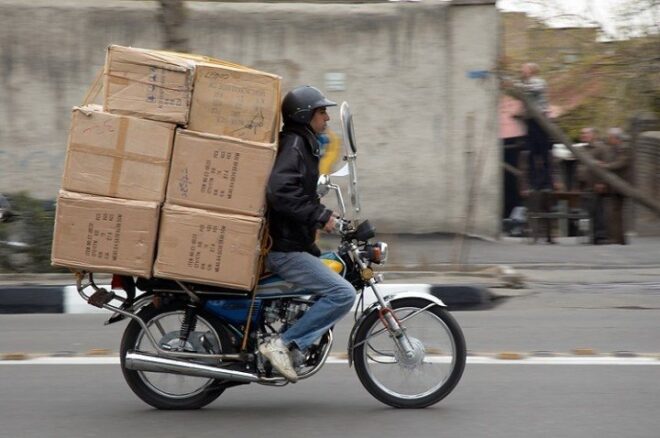 The solution to this was to automate as much as possible.
"For example, we adopted a test-driven development approach to cut down the time needed for the inevitable debugging processes" says Fanny.
This drive to automate is not just on the backend, but on the frontend as well. "As a customer, you can visit the website, sign up, conduct a trial, purchase a license and deploy the system even if nobody from Detrack shows up to work. We also have tons of self-help tutorials and video guides to help users, so human interaction is not really required," says Fanny.
Where next?
Last-mile and logistics has become very competitive off late. Companies like Easy Van and  aCommerce are attracting big investments and expanding rapidly. How does Detrack sit inside this space with big and bigger fish?
"Direct competitors are more expensive and more complex than us, simply because they are still working on building very customized products for their customers," explains Fanny. "Our product is quite standardized, so we can offer an immediate solution to the market at US$24 per driver per month. It's a much cheaper option than spending hundreds of thousands on developing a bespoke product."
"For indirect competitors like Easy Van? We provide them with a software layer on top of their existing logistics. So we don't really compete, we almost complement each other."
Competition has made them look at expansion as well. But there's a limit to how far their regional expansion can go without significant investment.
"Often, emerging markets have admins who speak English who can successfully use our dashboard, but the majority of these markets speak their local language. Unless we speak their language on our web and mobile app, we can't legitimately have a shot at the rest of the market," says Fanny.
They have already made some inroads in that respect, with their Android app currently available in Bahasa Melayu and Indonesia, Simplified and Traditional Chinese, Spanish, French, Dutch and (soon) Japanese. iOS and web app support in these languages comes later in 2016.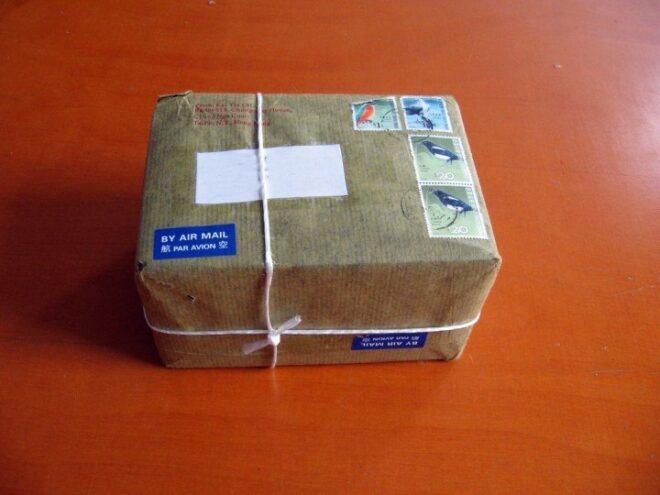 Detrack's premised on making human-run driver networks more efficient. But what if robots take over?
"It's tempting to say that drones or even driverless vehicles will be the future of deliveries, but the truth is that none of these new models have proven their sustainability yet," says Fanny. "Even if these were to become a reality, we still feel we're a few years away from realizing those dreams."
"But problems exist today, that need solutions we can provide today, and that's where Detrack comes in." says Fanny.
Proudly Singaporean
Because they only offer a standardized app experience, which is designed for non-English speakers who are not tech savvy, the company claims blazingly fast turnaround times of "within an hour of signing up with them." In fact, this has lead to a very unique issue.
"We often face a 'happy problem' which we find rather amusing," says Fanny. "We've been mistaken to be an American company. We have to patiently convince users that we are indeed a Singaporean solution and aren't just reselling a solution from elsewhere."
---
DETRACK SYSTEMS PTE LTD will be exhibiting at the Last Mile Fulfilment Asia (LMFAsia) 2016, which will take place from 3rd to 4th March 2016 at Singapore EXPO. Themed 'eCommerce Beyond Borders', LMFAsia 2016 is the region's only conference and exhibition dedicated to eCommerce fulfilment, where leading experts from the retail, eCommerce, parcel and logistics industries will deep dive into the topic of cross-border eCommerce. For more information, please visit www.lmfasia.com.
Ref: TechinAsia