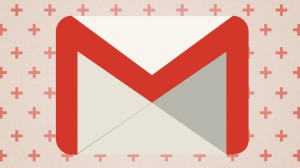 When you own a small business, you never have enough of two things: Time in the day or money in the bank. For the last four years, my business partner Claire Mazur and I have run Of a Kind — a website that introduces up-and-coming designers to the world through a combination of eCommerce and storytelling — and along the way, we have unearthed a slew of tools that make our lives easier and our workloads more manageable. Better even? They are cheap or free.
Though we are super-fans of a few standalone platforms — see: Help Scout for customer service and Slack for team messaging — we have discovered that there are a whole host of Gmail-friendly plugins out there if you just know where to look. These are five we couldn't survive without.
1. Canned responses
How many emails do you send that essentially have the same content? Well, then, why are you writing that text from scratch each time? This Mail Labs add-on allows you to write and save responses you use over and over again and then select them from a drop-down (and edit them as need be), no copy-pasting involved. Here's a good rundown of how it works.
2. Boomerang
You might write emails at 3 a.m., but that doesn't mean you want to send them during the wee hours. This tool lets you schedule messages to send at a later time or date. Another cool use: You can tell it to bring an email to the top of your inbox in, say, two days if you don't have the brain space to deal with it now or if no one has responded yet.
3. Rapportive
Especially useful for customer service and HR, this add-on pulls details tied to a sender's email — like job title, recent tweets, LinkedIn details, and even headshot — into your inbox, allowing you to get the lowdown on anyone reaching out to you without having to do internet stalking of your own.
4. Streak
So robust, this tool! It's essentially an in-inbox CRM that allows you to associate certain emails and files with pipelines that you create, but some of its buried features are its coolest. We love the fact that you can use it to do a mail merge (more on that here) and to create canned responses — called snippets – that can 1) be used by everyone associated with your team, and 2) can be activated via keyboard shortcuts. Genius.
5. Undo Send
Like a Command-Z button for email, this Mail Labs tool gives you a few seconds to change your mind about sending a message out into the world — very key if you are writing those emails in the middle of the night.
Courtesy : Mashable