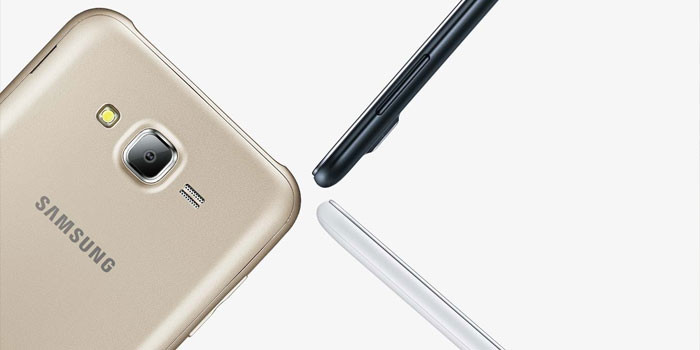 While Sony and others came up with their selfie-oriented smartphones as much as a full year back, it is only now that Samsung is releasing its own reply to those products with the release of the J5 and J7. Both of them sit in the lower and upper-midrange tiers, respectively.
Samsung has made sure both aren't one-feature wonders though. The J5 comes with a quad-core 64-bit Snapdragon 410 processor. Its older sibling comes with an octa-core Snapdragon 615 processor. The J5 comes with a 5 inch display while the J7 ups it to a 5.5″ display. Both share 1.5 GB RAM and 16 GB internal storage and have microSD cards to max it.
At the back sits 13 megapixel cameras with LED Flash and 1080p videos in both phones. It is on the front, above the display that the main feature of the phones sit: 5 megapixel cameras with LED Flashes. It is not the first 5 megapixel front unit on a Samsung phone, but it is the first one with LED Flash.
Both come with features like 4G, NFC, Bluetooth 4.1 and a choice of three colors. They should be available in the coming few months for $225 for the J5 and $290 for the J7.
Here are the specs of both the phones: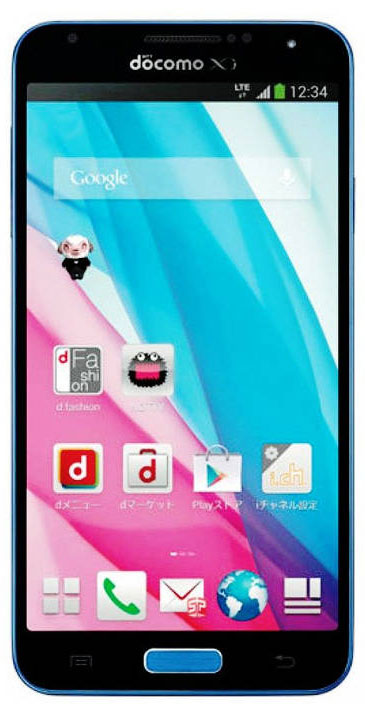 Samsung Galaxy J5
CPU: 1.2 Ghz quad-core processor
Chipset: Qualcomm Snapdragon 410
OS: Customized Android 5.1 Lollipop
Supported Networks: 2G, 3G, 4G LTE
Display: 5" with 720p resolution
Memory:

RAM: 1.5 GB
Internal: 16 GB
Card slot: expandable by 128 GB

Camera:

Primary: 13 megapixel with 1080p video
Secondary: 5 megapixel with LED Flash

Connectivity: NFC, Bluetooth 4.1, 4G, GPS, Radio
Battery: 2,600 mAh
Price: $225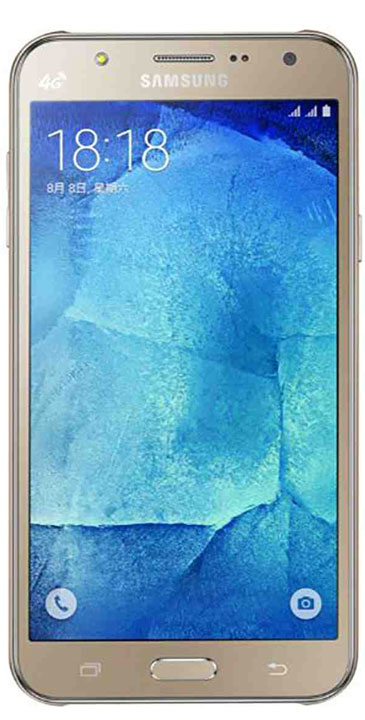 Samsung Galaxy J7
CPU: 1.4 Ghz Cortex-A53 & 1 Ghz Cortex-A50
Chipset: Qualcomm Snapdragon 610
OS: Customized Android 5.1 Lollipop
Supported Networks: 2G, 3G, 4G LTE
Display: 5.5" with 720p resolution
Memory:

RAM: 1.5 GB
Internal: 16 GB
Card slot: expandable by 128 GB

Camera:

Primary: 13 megapixel with 1080p video
Secondary: 5 megapixel with LED Flash

Connectivity: NFC, Bluetooth 4.1, 4G, GPS, Radio
Battery: 3,000 mAh
Price: $290