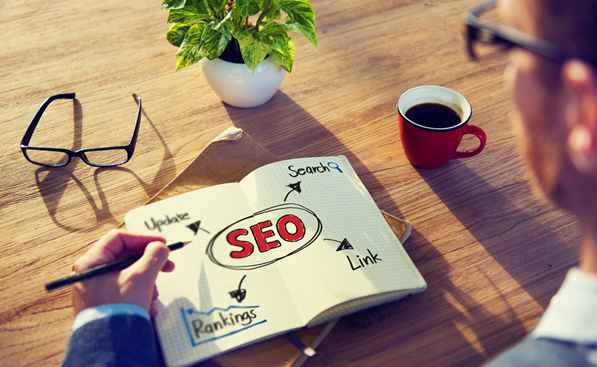 In years past, some SEO providers encouraged keyword stuffing as a way to improve Google search rankings. They cared less about creating useful, well-written content and more about doing anything that would increase a page's ranking. Starting in 2012, Google began reworking its search algorithms to penalize poorly written, spammy copy. The quality of the writing matters just as much presence of specific keywords.
Even with a bigger emphasis on high-quality content, keywords still play a vital role in improving your website's search rankings. As a designer, you can offer SEO copywriting as a value-added service when building websites for your clients. The key is to incorporate keywords in a natural, non-spammy way.
Choosing the Right Keywords
Selecting the best keywords starts with imagining yourself as a searcher who might look for your client's website. Brainstorm a list of queries someone searching for a business like your client's might type into the Google search field.
For example, if your client owns a seafood restaurant in Seattle, a customer who might enjoy your client's establishment would type these queries into a search engine:
Best lobster in Seattle

Best seafood restaurants Seattle

What is the best seafood place in Seattle?

Seattle's best seafood restaurant

Where to get crab legs in Seattle
Keyword phrases contain head terms, like "seafood restaurants Seattle." Putting other words together with your head terms creates what search marketers call long-tail keyword phrases. Searchers who type queries using longer phrases tend to have a more specific intent when they search, and they tend to be closer to the point of purchase. Your Web pages will come up less often with long-tail keyword phrases, but they'll appear in front of more purposeful searchers who are closer to taking action.
 Other Ways to Get Keyword Ideas
In addition to brainstorming your own keyword list, you can use free online tools, like Wordstream's free keyword tool or another site called Übersuggest, to get keyword suggestions. If you use a WordPress SEO plugin, like WordPress SEO by Yoast, you can type in phrases and get a list of suggested keyword variations. Additionally, research your client's competitors by typing in some search queries and reviewing their content to see what phrases they're using. Incorporate those phrases or variations of them into your own SEO writing.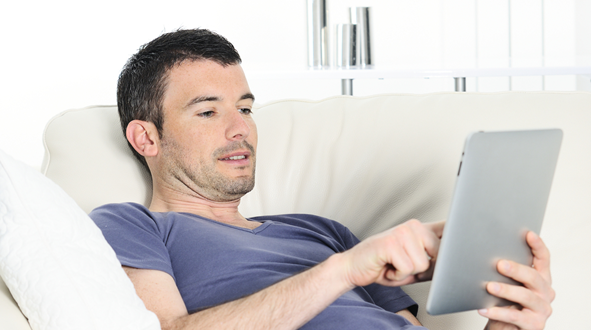 If you have a Google AdWords account, you can use Google's Keyword Planner tool to discover how competitive your keyword phrases are. The best keywords offer both high search volume and lower competitiveness. One best practice is to include popular keywords, but also pepper your content with less frequently used keywords and long-tail keyword phrases. That way, you're primed to connect with a wider range of searchers.
 Including Keywords in a Natural Way
When you write copy for your clients' Web pages, include keywords in a way that sounds natural within the text. Take a look at these examples:
"If you're looking for the best Seattle seafood restaurants and lobster Seattle restaurants, visit Seattle's best seafood restaurant and get crab legs in Seattle." This example is crammed full of keywords and makes potential customers think they're visiting a spammy, low-quality website.
"We offer the freshest salmon on the market in addition to fresh lobster and crab legs. You'll no longer have to ask where is the best seafood restaurant in Seattle. You'll know when you make a reservation with us." This example uses just one keyword phrase, but it includes plenty of important terms, like salmon, lobster, and crab legs, which place the keyword phrase in a very clear context.
The best way to judge whether your keyword phrases sound natural is to read your copy out loud. If the text sounds free flowing and conversational, you've done a good job at incorporating keywords.
Make Your Content Relevant
Thanks to increasing usage of voice technology, Google increasingly bases its results on semantic search. In other words, Google works hard to understand the intent behind what's typed or spoken into its search field.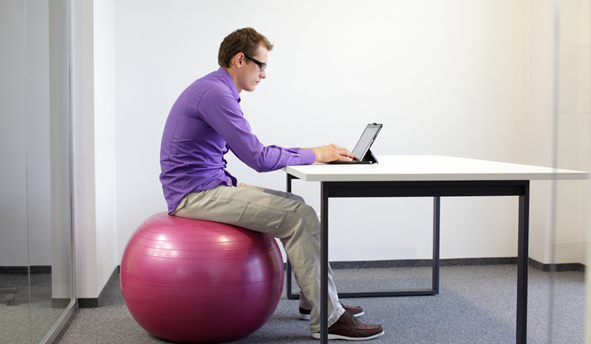 Creating great content is about more than just including the keyword phrases that customers use; it's about creating content that fulfills customers' intent in the context in which the user made the query. Always include keywords, but never forget to write content that fulfills the customer's wishes.
ref:shamsinghub.com