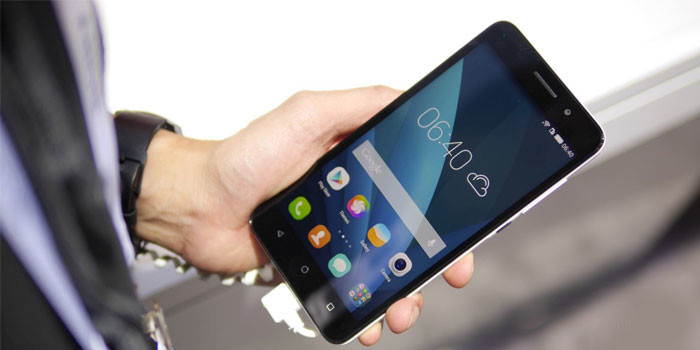 Huawei has accumulated significant momentum in Pakistan and the company will continue to do that with the imminent release of the Honor 4X. The handset sports a phablet sized form factor thanks to its 5.5 inch screen size with 1280 x 720 resolution.
The Huawei Honor 4X comes in two chipset models:
HiSilicon Kirin 620
Snapdragon 410
The chipset model that will enter Pakistan is the HiSilicon Kirin 620 version. That's good news because it is running an octa-core Cortex-A53 processor at a clock speed of 1.2GHz and will faster than the other version. Furthermore, the Mali-450 GPU will deliver significantly better levels of performance in intensive gaming applications. For internal storage, 8GB of storage will be complemented with a 32GB microSD card slot.
Potential customers who intend on purchasing this smartphone should keep in mind that app data should be present inside the internal storage, while everything else should be present in the microSD in order to maintain performance. The less internal storage is present in a device, the more performance issues you are bound to face. Moving on, there is also support for a dual Micro-SIM, so you will not have to worry about carrying two handsets at the same time because Huawei Honor 4X will accommodate both numbers.
The Honor 4X will come with 6GB of free data from Zong for a period of 6 months
For smartphone camera buffs, there is a 13MP rear camera that will be able to record 1080p videos at a steady frame rate of 30FPS, while the 5MP front shooter will be ideal for selfie-eccentric crowds. For wireless connectivity, there is an 802.11n Wi-Fi adapter and an LTE Cat 4 modem so you will be able to experience wireless connectivity from the best of both worlds whether you are in your household or away from a wireless hotspot.
For all those that require battery life over all other things, Huawei Honor 4X has a 3,000 lithium polymer battery, and will be able to produce slightly more charge cycles as compared to a lithium ion battery. The price of the smartphone is Rs. 25,799, and will be available at authorized Huawei mobile stores. The advantage of owning a Huawei Honor 4X is that you will receive 6GB of free data from Zong for a period of 6 months.
Chipset: HiSilicon Kirin 620
Processor: 1.2GHz octa-core Cortex-A53
OS: Android Lollipop 5.0 (planned upgrade to Android Marshmallow)
Display:

5 inch with 1280 x 720 resolution

Memory:

RAM: 2GB
Internal storage: 8GB
External storage: Yes (up to 32GB of storage support)

Camera:

Primary: 13MP
Secondary: 5MP

Connectivity: Bluetooth 4.0, GPS, Wi-Fi 802.11n
Charging port type: microUSB 2.0
Battery capacity: 3,000mAh
Price: Rs. 25,799