We've all seen the dot com bubble blow and burst. We've also all seen and read the success stories of the likes of Bill Gates, Steve Jobs, Larry Page, Sergey Brin, Larry Ellison and Michael Dell. Somewhere in the middle of this process, however, a lot of us have either ignored or simple never taken out the time to research into the people who are working with us and among us to rocket Pakistan into the global technological community. It is with that understanding that the team at TechJuice decided to publish a list of these very people in order to assign them both the respect and the idolisation they deserve. These people have paved the way and made the path much easier to tread for the upcoming generation and their determination is such that not only does their work continue to live on but that they continue to innovate newer, better, more beneficial projects year on year. It is with that mission that we unveil our list of people who have defined and stabilised the industry. It is important to stress that since the contributions made my these individuals vary in nature; in the spirit of diplomacy we have structured the list to be featured in alphabetical order. Do make sure to let us know what you think!
10. Aamir Atta – ProPakistani
Aamir Attaa is one of the few people among us all who managed to manifest their dream so beautifully. Attaa is a Data Network expert by profession but holds substantial experience in the fields of journalism, Internet marketing, and Search Engine Optimization. He founded the popular website ProPakistani which has been publishing breaking news content from out native telecom industry for more than 6 years now. ProPakistani has consistently proven to be a reliable channel for inside scoops and behind the curtain happenings for the readers who've wanted a little more than the rest. Attaa's initial vision is what has led it to it's present place. His presence behind this massive cloud of information dissemination, with massive numbers of subscribers to their newsletters and a substantial amount of fresh visits every month, is what has handed Attaa a trump card of influence over the telecom industry as a whole.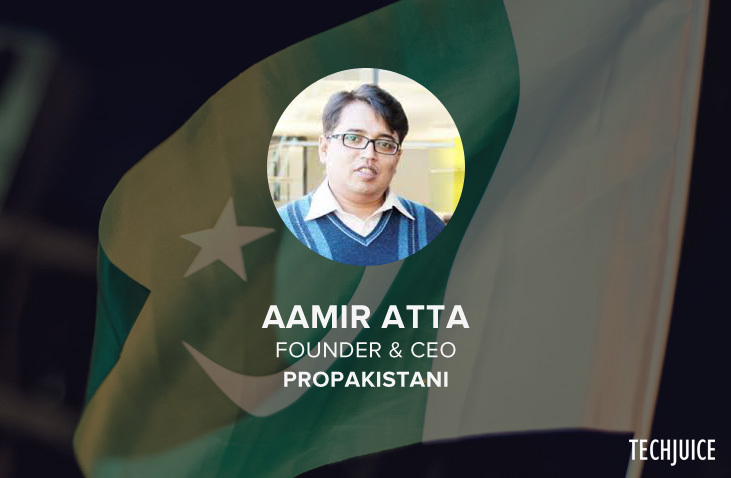 9. Adam Dawood – DYL Ventures
Adam Dawood is acclaimed as the man behind DYL Ventures and the Pakistani who brought Rocket Internet into the local business atmosphere. Apart from the work Rocket Internet has done by establishing their own and inspiring many more e-commerce initiatives, Adam himself has been hard at work working for several of their brands in the positions of Country Manager for Kaymu (an online retail platform) and formerly Product Manager of Daraz. Adam is also the author of a popular Weekly Newsletter by the name of Tech Week in Pakistan and recently worked on the 2014 Pakistan Startup Report. Adam has served the industry and accumulated his influence by ensuring that all those interested remain informed and all those involved receive the deserved commendations and praise.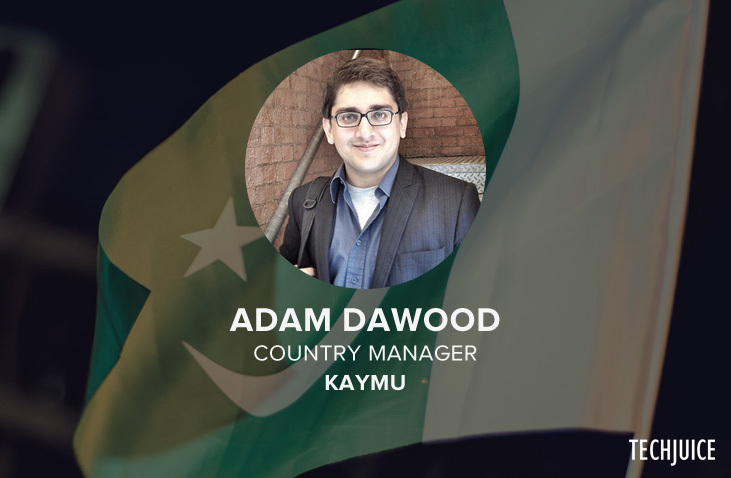 Peshawar2.0 was established with the vision of instilling a sense of prospective self-achievement in the youth of the largest city within our fourth province. The organisation functions on the basis of social enterprise, which mean sustainable development running in parallel with social responsibility and personal profitability. With the minds of Faisal and Uzair behind the wheel, where Faisal is the Lead of Strategy and with degrees from Oxford and Cambridge in fields lying mainly around the area of Biological Science and Strategy planning and Uzair is the Head of Communications also holding several overseas accolades. Another achievement under their belt is the Startup Weekend event the two recently held in Peshawar which, following the typical Startup Weekend format, aimed to receive, review and nurture grassroots level startup pitches. Faisal and Uzair have also come together to establish a co-working space in Peshawar by the name of Basecamp Peshawar which is fast becoming the central location for all of the city's IT related events. The fact that even some of the larger cities still remain void of any solid co-working spaces lays testament to the will and fervour with which Peshawar 2.0 has it taken it's mission. Together, these two have formed not only the basic structure for a startup framework within one of the largest, and oft negatively stereotyped, cities within the nation but their collaborations with several large names within the fields related have made not only their venture one of the most renowned but has also made their mission a lot more attainable.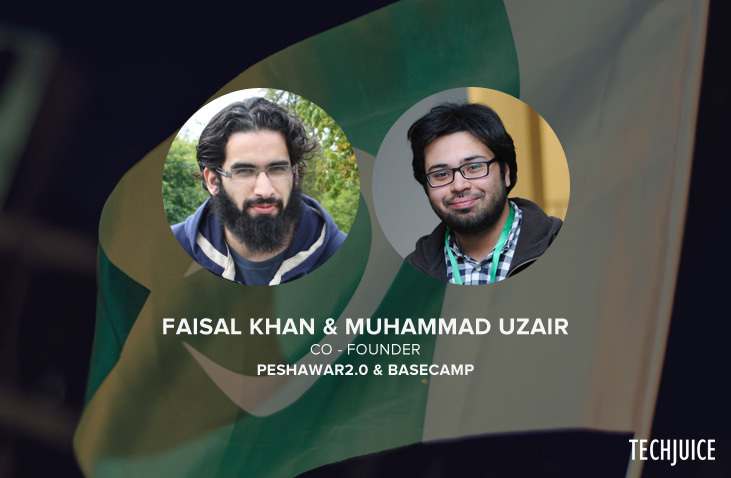 7. Farzal Dojki – Founder at DotZero
After a very successful education from the United States which included several years of work with the popular brokerage house Merrill Lynch, Farzal returned to Pakistan for personal reasons. His return, however, ushered they way for a mindset he had already affirmed. Dojki is now the CEO of his own firm Next GenI (AKA Next Generation Innovations) as well as the co-founder of DotZero, the largest co-working space in Karachi. DotZero is intelligently placed in one the most frequented areas of the biggest city within our nation and functions as an open-to-all facility providing all the amenities necessary, complete with your own separate mailbox address, for you to get to work on your own next big idea. DotZero has been acclaimed not only by the local media but by the relevant publishing bodies all over the world; given it's comprehensive list of packages and offerings with varying charges for students, entrepreneurs, SME's and more in order to provide the maximum utilisation tailored to the consumers own needs. Farzal has opened up an entirely new dimension of promoting startup behavior through which speakers from some of the largest organisations in the nation (including P@sha, Plan9, i2i) have utilised his DotZero space to deliver their own talks and seminars. Mr. Dojki derives his own influence through carefully curating, accommodating and catering the clientele at DotZero and by establishing both it and himself as the vision to follow.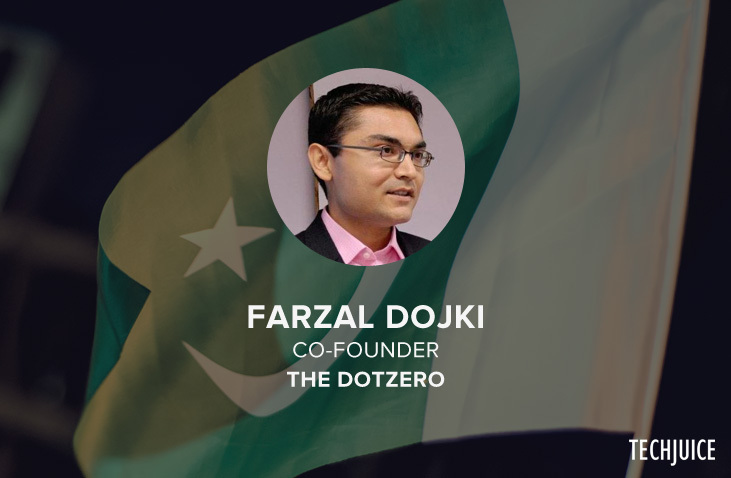 6. Jehan Ara – President: Pakistan Software Houses Association (P@SHA)
With 29 years of experience in Marketing, Communications and interactive media both internationally and locally, Jehan Ara is a motivational speaker, an entrepreneur, a social activist and a strong propagator for the use of Information and Communication Technology beyond pre-set boundaries. Aside from being the woman behind the P@SHA brand, Jehan is a regular speaker at seminars and conferences related to her field of work throughout colleges and universities in Pakistan promoting entrepreneurship and instilling it's capacity within the impressionable minds. Jehan's work includes several projects aimed towards harnessing the, often overlooked, potential that the female half out population holds and to overall increase the security that is lacking in their lives. She has dedicated herself as a Policy Advisor and her advocations include creating formal standards for Cyber-Security and Data Protection; all to create a Pakistan that is more nourishing and less galvanizing. Another one of her projects, yet remaining to be unveiled, is an incubator by the name of "I CAN" which is set to pioneer the startup incubator scene in Karachi; which despite being the most populous city in the nation is surprisingly home to close to zero incubators as of present. Her determination knows no bounds as is apparent from the number of people that simply associate the P@SHA name to her own and it is largely due to her own efforts that every successive year more and more entrepreneurs are able to realise their dreams by auditioning their own startups at numerous Silicon Valley platforms. Jehan pulls her influence from her vocal nature, her reputation for standing her ground and seeing through her mission and her position in the industry's top-level association all adding the knack she has developed to seemingly always know the way to get things done the way they should be.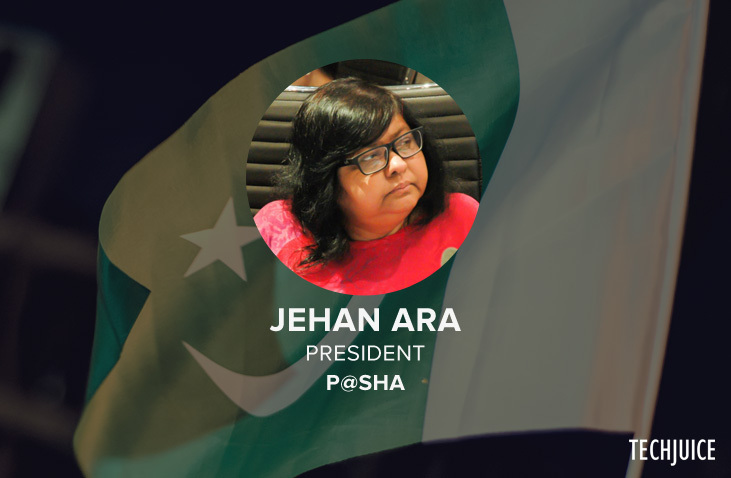 5. Kalsoom Lakhani – Founder and CEO: Invest2Innovate
In her past, Kalsoom has directed Social Vision (a philanthropic venture by ML Resources), become appointed as a Global Ambassador for Sandbox (a global network of entrepreneurs under 30) and become a member of the World Economic Forum's Global Shapers. Kalsoom founded the popular blog, CHUP, or Changing Up Pakistan in January 2008, and has written for the Washington Post, the Huffington Post, and several other world-class publications and she was featured in a list of the Top 99 Foreign Policy Leaders under the age of 33 in the year 2012. As of right now, she is the Founder and CEO of Invest2Innovate, or i2i, which supports startups and the broader entrepreneurship ecosystem in developing markets, beginning from Pakistan. i2i is incontrovertibly acknowledged as the best startup accelerator in Pakistan, it has already completed two full cycles and is ready to begin it's third set of entrants in the near future. Her standing in the industry is backed by a number of large drivers: her talents in forming, reforming and understanding the shifts in policy as well as her experience on how to tackle the barriers they may present and her position as the CEO of one of the largest startup accelerators within the nation, which facilitates the make or break of the startups that come her way, establish her securely as a woman with a mission.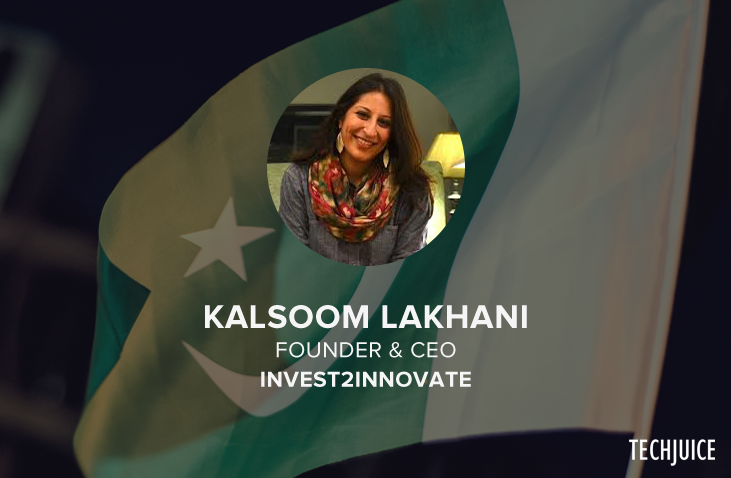 4. Khurram Zafar – Executive Director: LUMS Centre for Entrepreneurship
When speaking of Khurram Zafar, it is safe to say that his qualifications and experience seem to be endless. With significant names on his work experience and numerous awards to his name, the award for Best Private CIO in Pakistan (in 2012) to name one, Khurram is a progressive farmer, a stock-exchange enthusiast and has remained has a teacher at ITU but above all he is a proud and motivated Pakistani through and through. In his vision to change and improve whatever he can, Khurram not only heads theCenter for Entrepreneurship at Lahore University of Management Sciences and has also been a member of the Plan9 committee. Despite all of the above, Khurram levies his hands with influence not only through his qualifications, accolades and experience but also through the commitment he has shown time and time again to the cause that is Pakistan's IT industry. He has a history whereby a number of his startups have already received backing from the valley and are operating on their platform through these openings. In his own words, he describes LCE to be an "initiative by one of the nation's most prestigious institutions to develop the country". The Foundation, which is the incubator wing of LCE, aims to incubate startups that show promise, sustainability and show high-impact; and control over such a resource makes Khurram a powerful force at work inside the industry. His influence on the rising brilliant minds at LCE, his direct involvement at different points in time with two separate incubators in both the public and the private sector which includes the best Business School Incubator of Pakistan (LCE and Plan9) and his standing with the local officials all focus into a stream of determination that only begins to define the man that Khurram Zafar is.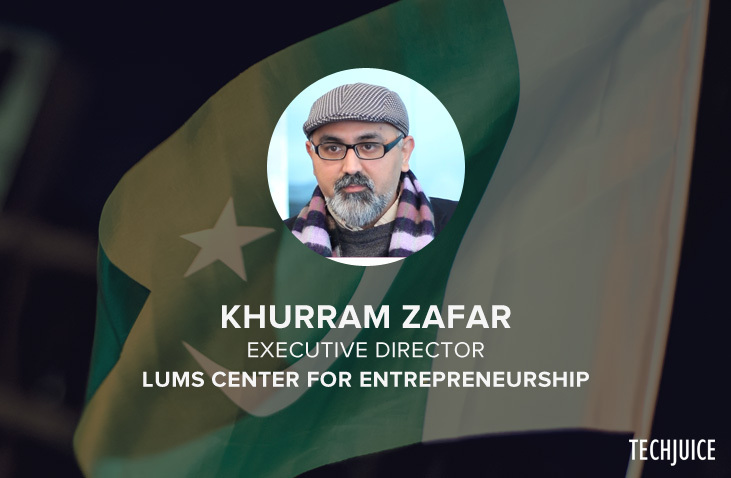 3. Salim Ghauri – Founder and CEO: NetSol Technologies
Salim Ghauri as close to an IT icon as our nation has managed to produce. He received his BS degree in Computers Science from the University of Punjab in Lahore, Pakistan where his education ended but his learning had just begun. Before establishing NetSol Technologies Ltd., Salim had already acquired decades worth of experience in the Information Technology sector from Australia and Saudi Arabia.He is, at present, the founder as well as the CEO and Chairman of NetSol Technologies Ltd. (listed on the Karachi Stock Exchange (KSE: NETSOL) and also oversees the company's business in the Asia Pacific Region. Due to his consistent perseverance and dedication towards the corporation he had set forward to establish, NetSol became the first and only Pakistani origin company to get listed on NASDAQ as well as the first (and the only) company in Pakistan to achieve CMMI Level 5 certification. Beyond all of the above, however, Salim Ghauri still remains the Chairman of P@SHA (Pakistan Software Houses Association) and in being so hold within his hands the power to turn around and radicalise the industry environment very rapidly. His knack for spotting, utilising and capitalising upon opportunities that remain transparent to others has proven itself consistently over the course of his career and Salim has quickly established himself as a father-figure of sorts for the industry. His skills in both IT and business, his experience working abroad, his control over one of the largest IT conglomerates from the region and his reputation in his field of work definitely secures a place for Salim on this list.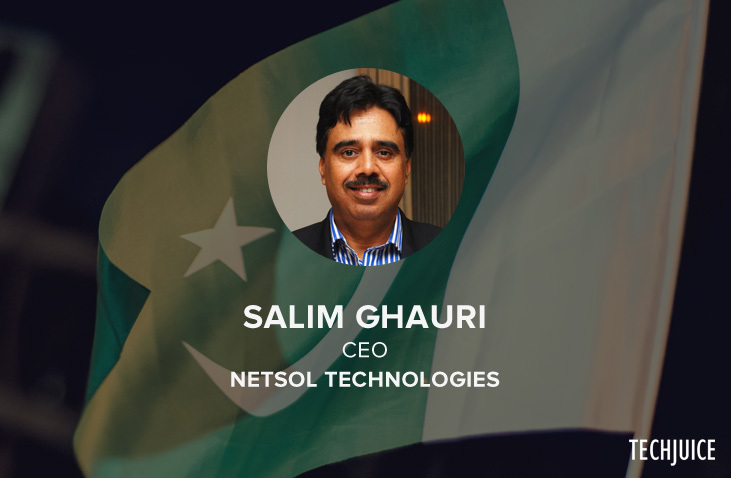 2. Umar Saif – Chairman: Pakistan Information Technology Board
Umar Saif is possibly one of the largest names within our nation's entire IT sector. Known all over the world for his application of Information and Communication Technology to counter the problems faced by under-developed and developing nations. Umar, after having worked in several first world nations alongside other notable names in the global industry, chose to return to Pakistan in 2005 after which in quick succession he became the Vice-Chancellor of ITU (at the age of 34), received tenure from the Lahore University of Management Sciences and became assigned as the Chairman for PITB as well as the Secretary of IT for Punjab. He is widely renowned as the streaming behind the Plan9, PlanX and TechHub ventures, and in doing so has opened up the gates to success for budding entrepreneurs from all corners of our nation – creating possibilities that never before existed for them and multiplying the potential for their ideas beyond their wildest dreams. In both his private and public work, Umar has devoted himself tirelessly towards the application of ICT (Information and Communication Technology) in a manner that would improve simultaneously the governance of the state and the standard of living of it's people. His unmatched knowledge on how the sector operates, the weight of his input on policy structure, his experience in the field both within and beyond Pakistan and his reputation are the biggest factors that make Umar a mammoth force within the local industry.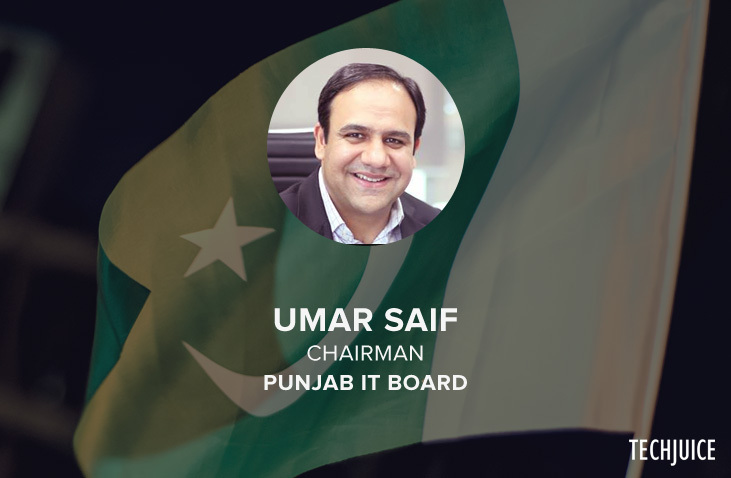 1. Zeeshan Akhtar – Chairman and CEO: QMobile
Zeeshan Akhtar is not just a man; he is a resource. Zeeshan worked for several leading electronics companies including LG at the post of Director of IT for 2 years and later at the post of Director of Mobile Phones for three years. In his latter position, Zeeshan manages to secure three different accolades for the company which included Brand of the Year as well as the Sales Performance award. At the age of 30, Zeeshan took the reigns of QMobile which fast became the leading mobile phone company within Pakistan with his vision of quality and value for money driving the company to its success. Zeeshan drove the brand forward formulating a strategy through which QMobile's advertising budget alone left the likes of Nokia and Samsung (within Pakistan) to shame. Zeeshan transformed QMobile into a brand that consumers not only but often preferred to their pricier competitors. A culmination of his clout, his general reputation as a marketeer with the coveted "eye" all others revere and his direct point contact with the driving force behind all business (that is, the consumers); it is apparent that Zeeshan carries his influence in multiple shapes and forms.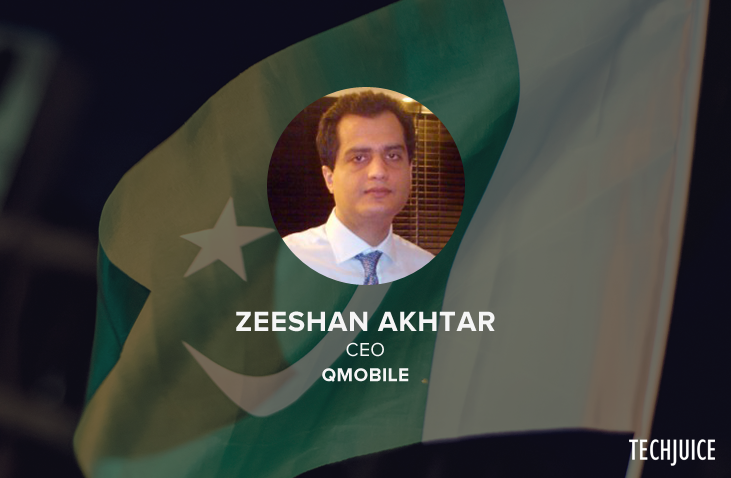 Source: Tech Juice