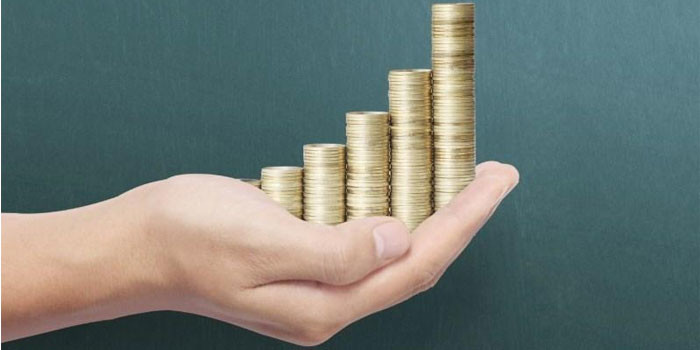 Planning a Tech Startup? Here are the Top Segments to Get Into
It doesn't matter whether you are an arts, business or an engineering graduate, there is no time like now to invest your time and energies into a startup. Pakistan is undergoing an entrepreneurship revolution and more people than ever are hoping to make their dreams turn into reality by utilizing the variety of opportunities being presented.
To put things into perspective for those willing to take the leap, here are a few industries where business is great, in no particular order.
Internet of Things
A fast growing industry quickly moving to shape the lives of people across the globe, internet of things is attracting not only major players from the cellular, appliances and fitness industries but tech startups across the globe are also working towards making our lives simpler (while generating revenues, of course) by connecting things of our everyday use. Pakistani internet of things tech startup XGear is already making waves globally.
Education Technology
The literacy figures for Pakistan are abysmal and this is one area of opportunity for local tech startups to focus on. Public schools and privately run schools alike can also benefit a great deal from online tutorials, classes and exam prep materials etc. Quite a few youngsters have based their tech startups on education tech and SMAC factory from Plan 9 and teachus.pk from LUMS Center for Entrepreneurship are two such initiatives.
Mobile Apps
With global spending expected to hit $35 billion in 2015, the market for apps, games and smartphone/tablet tools is red hot right now. Pakistani mobile game developers are already making their mark in the industry with games such as Fruit Ninja which was a very popular game coded by Lahore based CaramelTech for an Australian studio. While we're talking about mobile apps, How can we forget the amazing photography app developed by students from LUMS, Groopic?
Wearable Tech
From smart watches to virtual reality glasses, wearable tech is another exciting industry for startups. The industry is growing at a rapid pace with major players like Apple, Microsoft and Samsung stepping into the field alongside small tech startups, which are doing equally exciting stuff. Pakistanis are also stepping into the wearable space and one interesting initiative is the Hajj Guider.
Business Apps
Mobile devices are quickly over taking laptops as the tools of choice for business across the globe. Applications that allow busy corporate managers to work on the go and remotely connect with their co-workers are now generating more revenues than ever.
While these are the 5 major sectors that are globally attracting brilliant brains to try their luck at doing something for themselves and for those around them, there are also other avenues which can be explored.
Honorable Mentions from Pakistan:
Two brilliant tech startups from Pakistan that did not fit into the above categories but definitely deserve a mention are Transparent Hands and Patari.
Transparent Hands is a brilliant crowdfunding platform for donors to support medical treatment for needy patients who are recommended by participating hospitals.
Patari is a novelty music portal that caters exclusively to Pakistani music and their collection of Pakistani music is hands down the best. They generated a huge buzz on social media with their launch and are currently giving exclusive beta access through invites.
Though starting a business is a daunting task, do not ever be deterred by the fear of failure. It's important that you try, give it your best and if it works (keep in mind that it will take a few failures, no one ever succeeds the first time) then the sky is the limit.
ref:propakistani.pk