Whether you love it or find it superfluous, it is hard to deny that 4K is here to stay. With that in mind, Samsung has finally entered into the 4K laptop market with the new ATIV Book 9 Pro.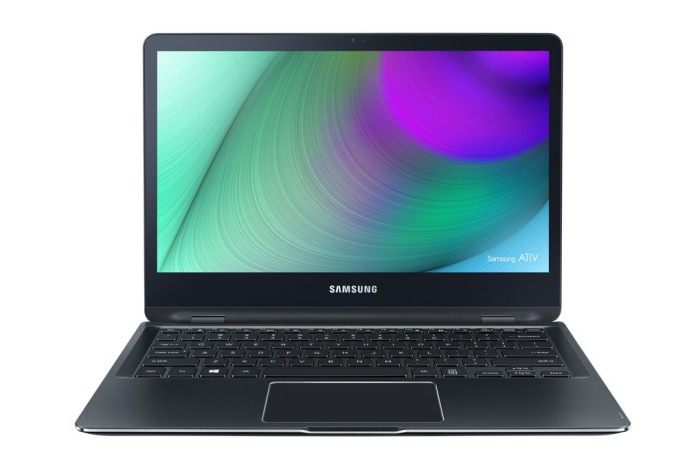 The notebook comes with a 15.6" display with "Ultra HD" 4K resolution (3840 x 2160 pixels). It is touch-enabled and comes with "real time HDR enhancements" for even more eye-popping stuff. Thankfully for the ATIV Book 9 Pro, features don't end there.
ATIV Book 9 Pro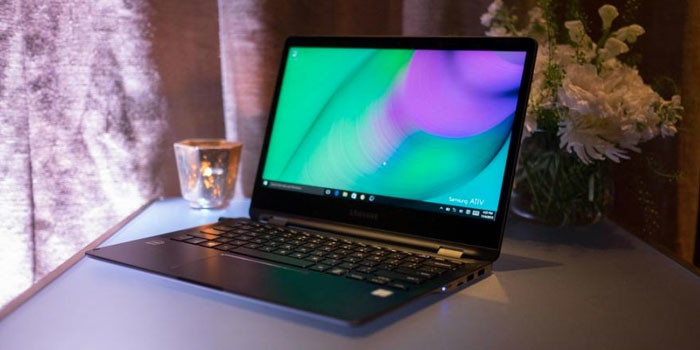 Under the hood, you get a 6th-generation 2.6 Ghz Intel Core i7-6700HQ processor with 8 GB of RAM and a 256 GB SSD. It comes with discrete graphics too, i.e. the Nvidia GeForce GTX 950M.
Connectivity is well-covered with options like 4K HDMI out, a USB Type-C 3.1 port, 3 USB 3.0 ports, Wi-Fi 802.11ac, Bluetooth 4.1 and an SD card reader. Apart from that, you get four speakers and a 6.5 hour battery life out of a machine with much oomph that weighs 4.45 pounds.
The asking price for this much good is a rather steep $1599 but that's not surprising really. All good things in life are either free or cost a premium anyway.
ATIV Book 9 Spin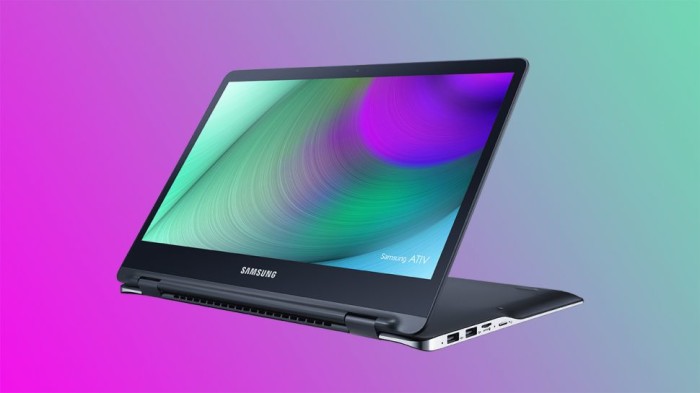 For people who are still not big on 4K, Samsung also has something new. The biggest selling point for the ATIV Book 9 Spin is still its display, a 13.3" touchscreen with 3200 x 1800 QHD+ resolution which spins 360 degrees. That means it can be used in a number of modes (i.e. tent, tilt, tablet, laptop, etc.), not unlike Lenovo's Yoga systems.
Samsung Ativ Book 9 Spin
You also get an outdoor mode which boosts brightness up to 700-nits. Under the hood, you get Intel Core i7-6500U, 8 GB RAM, a 256 GB SSD. You don't get discrete graphics, rather a integrated Intel 520 GPU, alongside Wi-Fi ac, Bluetooth 4.1, 3 USB 3.0 ports, HDMI and SD card reader.
It comes with a 7.3 hour battery life in a svelte body which weighs only 2.87 pounds. It costs slightly lesser at $1399.