Storage Area Networks
Storage Area Networks (SAN) are a separate computer network typically based on a fabric of fiber channel switches and hubs, connecting storage subsystems to a heterogeneous set of servers on an any-server-to-any-server basis. A SAN enables direct storage-to-storage inter-connectivity and lends itself to taking advantage of new types of clustering technology.
Storage Area Network benefits include the following:
Promotes high availability
Improves data storage management and reduces costs
Enables efficient hardware deployment and utilization
Improves data backup efficiency and accessibility
Enables storage virtualization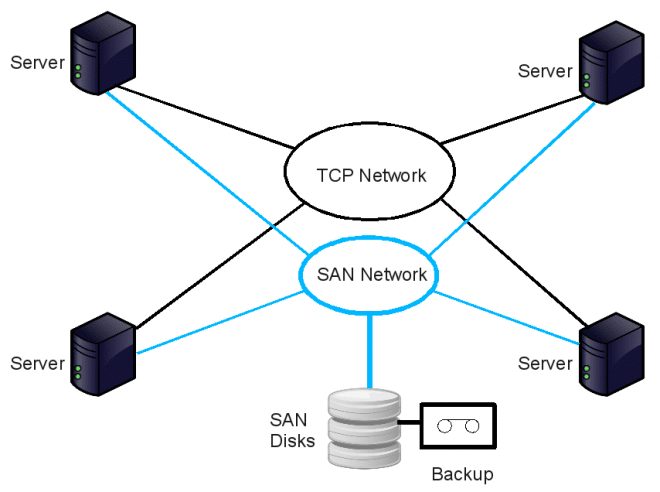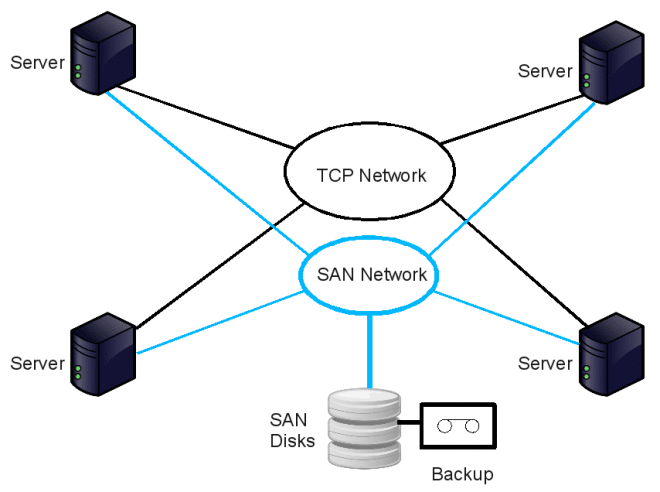 Creating a Storage Area Network
Thousands of companies have internally justified the value of a Storage Area Network, and are realizing the many benefits of storage consolidation. RTShub has assisted many companies in justifying, designing, and implementing SAN technology – we can do the same for you. Along the way, we'll work with you to deliver the justification, and sound Storage Area Network design you need, allowing you to:
Lower acquisition and management costs
Increase performance and availability
Handle 50-100% annual storage growth with minimal to no impact to your business
Minimize, or even eliminate, backup windows
Deliver operational and disaster recovery
Growing a Storage Area Network
If your SAN has existed for a year or more, you are more than likely struggling with the following questions:
Should I have more than one fabric?
Do I need a core/edge strategy?
Should I expand with switches or directors?
What features are different among SAN vendors, and how will that impact me?
Should I connect my tape drives to the Storage Area Network?
Should I back up data over the Storage Area Network?
Should some of my data be on a NAS device, or never aging iSCSI?
RTShub can help answer all your SAN growth questions, and deliver an architecture that meets your business needs.
Customized SAN Offerings
Given that there are numerous aspects of storage architecture touched by a customer's Storage Area Network design, RTShub can customize our SAN offerings to meet your needs. Here are some of the services delivered to our customer base:
Complete Storage Audit – A thorough analysis of your current storage infrastructure, along with an architecture roadmap, and ROI for investing in a Storage Area Network.
Backup Audit – Backup issues can and do drive consolidated storage. We at RTShub can design the right Storage Area Network to meet your storage and backup needs.
SAN Audit – Conducting an end-to-end analysis of your current Storage Area Network, while making recommendations for growth based on our SAN services best practices.
You may find more detailed articles about other protocol here . NAS & Comparison of Storage Types .