Subhendu Panigrahi, the Chalta Phirta (wandering) LinkedIn, has come full circle. When Tech in Asia last caught up with him 10 months ago, this IIT Kharagpur graduate had just pivoted from hiring talent for startups to training people for jobs in demand. His startup VentureHire had morphed into Venturesity.
Now, Panigrahi has turned again to finding the right talent for tech companies big and small. But instead of going back to the tech job board he had started with, Venturesity has moved forward to a smarter, hackathon-based hiring model.
And yesterday, the Bangalore-based startup announced its first round of funding. It raised US$250,000 from angel investors, including RedBus founder Phanindra Sama. Other biggies in the list of investors include serial entrepreneurs and prolific angels Jay Sethuram, Hemant Kanakia, Joshua Bornstein, Phanish Puranam, and Ravi Trivedi.
Panigrahi explains to Tech in Asia how the changes in the Venturesity model came about:
When we were doing hiring initially, we found that there was not enough talent, and so we started the training platform. But it takes a lot of time to train people to industry standards and startups are scaling up too fast. That's how we realized that hackathons are a good way to find talent who were industry ready.
Are you ready for a challenge?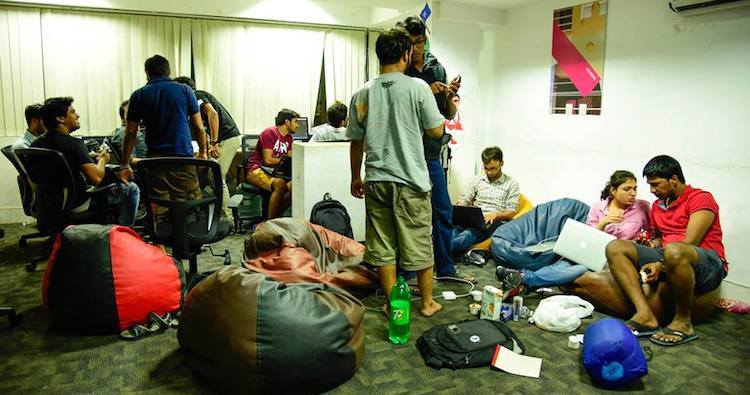 Venturesity lets companies post "challenges" mimicking real working scenarios, instead of boring job descriptions. Jobseekers form teams, either on their own or on the Venturesity community forum, to tackle the challenges. These hackathons enable employers to look beyond resumes and interviews to candidates' product development capabilities and team dynamics.
"In most hackathons, it is the team that gets hired. It is like a 48-hour-old startup getting acqui-hired," says Panigrahi.
Apart from helping participants to form teams, Venturesity also sends them video tutorials and other learning resources to let them come well prepared for the hackathons. Its experience with education content thus comes handy. "The learning component is still there, but more as a challenge-based model than course-based learning," says Panigrahi.
Venturesity is now partnering with Microsoft to curate learning materials for the hackathons. The partnership followed a hackathon to get people interested in Microsoft's MOOCs (massive open online courses). "What we stopped doing is churning out content on our own to focus on the hackathons," says Panigrahi.
Venturesity has done 20 hiring hackathons so far. According to Panigrahi, close to 100 people were hired in these hackathons. Venturesity has also conducted 20 other hackathons, which were coding challenges.
Assessment grows up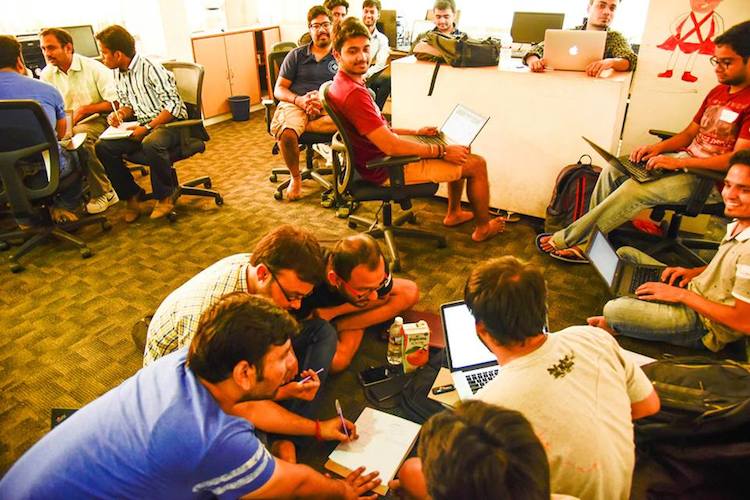 The hackathons too have evolved from the first one Venturesity did more than a year ago. That was more of a coding challenge on big data. The hiring hackathons it does now mostly involve product development. And this is also what differentiates Venturesity in tech hiring.
The pioneers in testing were eLitmus, Merittrac, and Mettl. They gave candidates multiple choice questions (MCQ) and an hour or two to solve them. The top scorers were picked for interviews. Then came HackerRank and HackerEarth who gave coding challenges – solve a problem using C or C++, Java, or Python; if the code runs all right, the candidate gets a call.
"Then came us," says Panigrahi. "Because of our experience in the education-cum-hiring space, we realized that an employer doesn't need someone who can crack an MCQ test. That would only test a candidate's theoretical knowledge. How do I know an Android developer is any good? You ask the candidates to make an Android app and you know."
Coding challenges are also one-dimensional. When it's a C++ challenge, you can only test that skill. You won't know whether the candidate is also good with databases. It's the project-based challenge that comes closest to real challenges at the workplace. And that's also why most Venturesity hackathons are done face-to-face and not online. "We figured this is the model best suited for hiring," says Panigrahi. "We started a trend and others are following us. Now HackerEarth is also doing what we started. If they do 10 challenges in a month, two or three are like ours, and the rest have their earlier model."
Panigrahi is unfazed by the growing number of hackathons. "We understand hiring, so we have optimized our hackathons to do that. That's our big plus. A lot of hackathons happen these days, but for different requirements – for example, some companies want to promote their APIs, platforms, and so on. What we brought to the table was hackathon as a hiring tool," he says.
Advantages of being a walking-talking LinkedIn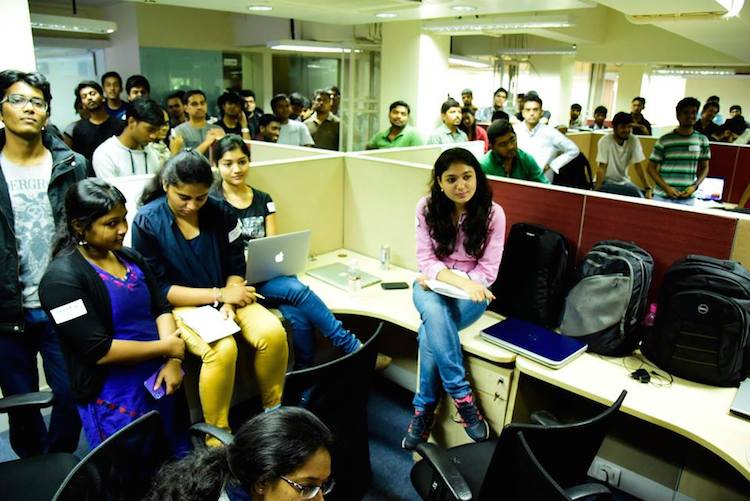 Here, Panigrahi's Chaltha Phirtha LinkedIn avatar comes into full force. The reason he got that nickname is because from an early age his biggest strength has been networking – from rounding up donations for cultural events as a kid to connecting tech grads like himself with startups who desperately need them.
Panigrahi explains why a hiring hackathon is not as simple a proposition as it sounds. For one thing, the crowd has to be highly curated. And to attract such a crowd takes a lot of time, effort, and networking. "It was very difficult initially to convince hackers to come for these 24- to 48-hour hackathons. Now people see that others have got a good jump in their career through a hackathon. Companies too are happy with the kind of people they have found," he says.
Last November, tech giant Oracle found itself in need of half a dozen senior engineers in India. They had to be experts in C++ programming with work experience of around seven years. It took the usual hiring route, posted the vacancies on LinkedIn, Naukri, and other job portals. Three months went by but the hiring managers had no luck. Then, in February, they decided to try out Venturesity.
Panigrahi's team designed a highly curated 24-hour hackathon with hand-picked candidates. At the end of it, Oracle hired seven engineers.
Apart from biggies like Oracle, some of India's hottest startups are now using Venturesity hackathons to find who they need – these include Housing, Ola, Stayzilla, Knowlarity, and several others.
Competitors:
The pioneers in testing were as following. They gave candidates multiple choice questions (MCQ) and an hour or two to solve them. The top scorers were picked for interviews.
Then came companies who gave coding challenges – solve a problem using C or C++, Java, or Python; if the code runs all right, the candidate gets a call. those are
Ref : Tech in Asia